Free!!!  3 New Astronomy Exhibitions
From the team who brought you Many Inspired Steps, AVI is pleased to announce three new free astronomy exhibitions: A as in Astronomy, Neighbors in Space, and Since the Beginning of Everything.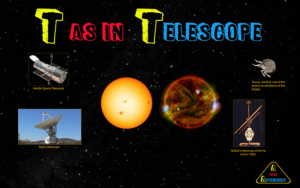 As you might suspect, A as in Astronomy presents a different astronomical topic for each letter of the alphabet from "A as in Asteroid", to "L as in Light Year", and "Z as in Zodiac". A as in Astronomy consists of 28 panels, intended to be 2×3 feet.
---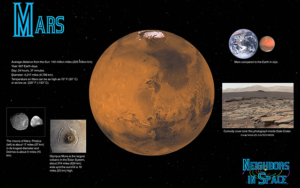 Neighbors in Space introduces your visitors to the solar system: the Sun, the planets, the Moon, asteroids, dwarf planets, etc. Neighbors in Space is presented on 16 panels, intended to be 2×3 feet.
---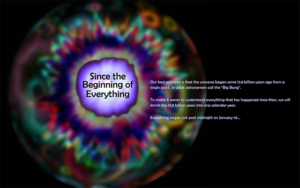 Since the Beginning of Everything shrinks the 13.8 billion year age of the universe into one calendar year. The exhibition begins just past midnight on January 1st. Other dates include: March 16th, the formation of the Milky Way Galaxy; September 6th when the Earth forms; December 5th when the first multi-cellular life appeared; and December 31st from 10:30 p.m. when the first humans appeared, 11:59:59 p.m. the Renaissance in Europe, voyages of discovery from Europe, the emergence of experimental method in science; and Now – the widespread development of science and technology, airplanes, rockets, computers, etc. Since the Beginning of Everything contains 9 panels, intended to be 2×3 feet.
The panels are available for download in PDF and/or Publisher formats. Your institution can then have the panels printed locally.
All three exhibitions were created by Dr. Thomas A. Lesser, formerly Senior Lecturer at the American Museum-Hayden Planetarium, who also created Many Inspired Steps which celebrated the 50th anniversary of Apollo 11 and was presented around the world.
Both AVI and Dr. Lesser are donating the exhibitions to qualified not-for-profit organizations.
fill out an online application to present one, two, or all three of these exhibitions.